Delivery Rates & Schedule
CoolMarket offers delivery for all website purchases. Our marketplace is supported by thousands of sellers across Jamaica.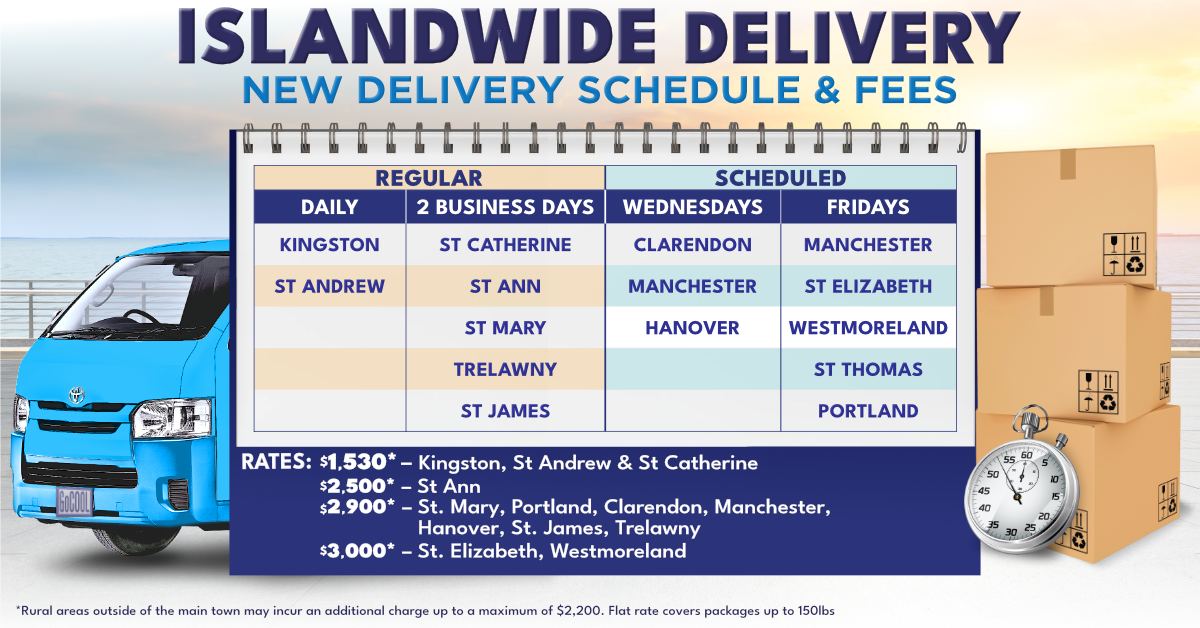 Additonal charges to be determined by exact address and will be confirmed by our customer success team prior to delivery. Additional charges are payable upon delivery.
We have expanded our delivery offering to include frozen items like ice-cream, yoghurt, fudge bars, frozen meats and more.
CoolMarket deliveries are powered by GoCool Couriers.
For orders over 500 lbs, you may contact us at 876-618-4553 for a final costing.