Exclusive Pre-independence Day Sale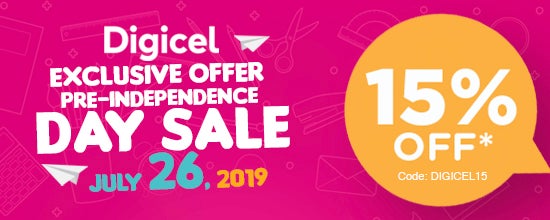 Experience true freedom when you shop on CoolMarket this Independence holiday. Browse, purchase and have delivered, the best in appliances, electronics and furniture. Spruce up yuh home with essentials like:
SMART TVs

Air Conditioners

Sofas and Furniture 

Refrigerator & Deep Freezers

Stoves

Washer & Dryers
No credit card? No worries, we have many ways to pay! 
✔ Choose cash on delivery and pay for your order on delivery.
✔ Use our bank transfer option if you choose to live the cardless life.
✔ Create a virtual account with CPay and shop CoolMarket on demand.
✔ Cool Finance all your large home essentials. 
At CoolMarket, anything you want we got it!