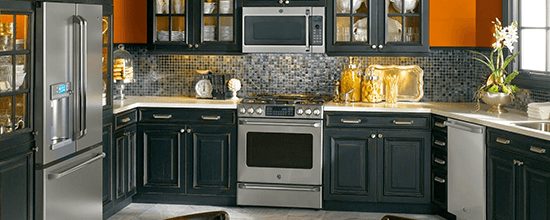 Buy Appliances Online in Jamaica at CoolMarket
There's nothing like the feeling of satisfaction when you buy your appliances at the best prices. The superb service you receive is just an added bonus; that's what you'll get when you buy appliances online at CoolMarket.
From a succulently roasted chicken to freshly done laundry we just simply cannot do without appliances. With an exceptional range of the latest large appliances, CoolMarket offers a good selection of refrigerators, stoves, electric cooktops, washing machines, and dryers. Live a happier and healthier lifestyle by incorporating our small appliances in to your daily routine. From premium essentials like coffee makers to healthy juicers and blenders, our kitchen appliances will be a huge asset to your lifestyle.
Our unrivaled selection of top rated home appliances come in a variety of colours, style and sizes to suit countless lifestyles and households. We have items from well-known brands like Daewoo, Black & Decker, Hamilton Beach, Frigidaire, G.E. and Whirlpool. If you're interested in budget friendly appliances, our BlackPoint and Imperial products are always at unbeatable prices.
Whether you have little room left in your kitchen, or you're doing a full upgrade, CoolMarket has every appliance you need to truly suit your style and make your home more comfortable.