Summer Clearance Up To 70% Off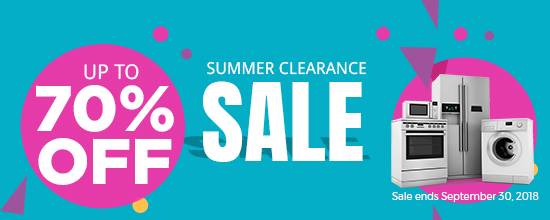 Love a sale? Who doesn't? Explore CoolMarket's up to 40% Off summer clearance event for the lowest prices of the season on a range of quality items. Enjoy discounts on toys, air conditioners, fans, home goods, appliances and much more. Our summer clearance sale provides you with the chance to save big on electronics like laptops, tablets and much more.
You'll be happy to see that CoolMarket's clearance sale does not include items that are broken or defective, but is full of high-quality items discounted with you in mind. Take advantage by stocking up on the basics or grabbing something amazing for less. Did we mention that we provide fast two-day shipping island-wide?
With so many great deals, you've just hit the jackpot. Take a look at our range and save with these clearance discounts. We promise you will not be disappointed.
Ready to buy, but short on cash? Ask about our Cool Financing, 24-hour approval, no credit or reference checks and no bailiffs!